Wind

is in essence

moving energy

.

Wind energy is a renewable source of energy that can be used to generate electricity. Wind technology uses wind turbines to capture the force of the wind and transform it into electrical energy. The movement of air masses therefore provides an opportunity and a resource available to mankind. It is an inexhaustible source of energy that takes up little soil space and does not release CO2 into the atmosphere.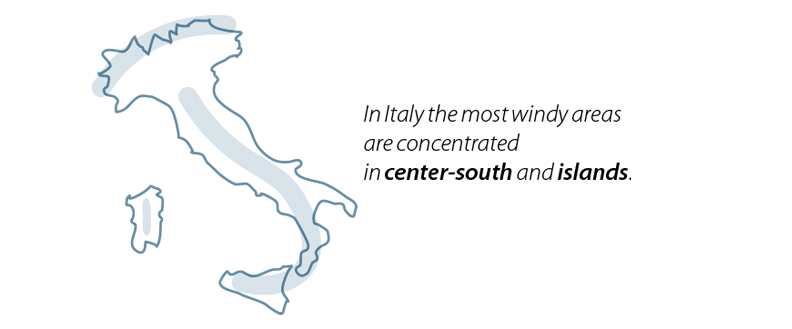 Power / Speed / Production Table
Power
Wind speed
Annual production
100 kW
5,5 @ 37 m
240.000 kWh
1.000 kW
6,5 @ 105 m
3.500.000 kWh
What do we do?
We carry out different activities associated to the exploitation of wind energy through wind measurements, production estimates, and optimising low-wind sites thanks to the use of large wind turbines. Our objective is to achieve environmental sustainability.
We help clients select the most efficient solutions according to their needs, current regulations, existing constraints and incentives.